Last weekend, miss Vicki and I ventured firth to Leeds for the NODA AGM. It turns out that a poster I designed was in the running for the Thomson Leng trophy for the NODA national poster design competition.  I ended up winning first place  so I thought it might be a good idea to write about the poster and how I made it.
I was asked by the director to design a poster for his production of communicating doors. He asked that it be cartoony and a little comic book like
I had long admired the artwork by Adrian Salmon on the Big Finish Bernice Summerfield audio CDs. Here's an example of one
I love the use of the black line and the  fill colour in this case blue. I thought it was cool approach to colour I would try to apply to this poster. I spent a couple of hours noodling in
Krita
and came up with a rough colour study
The character proportions wasn't that great so I set about drawing a better layout on 12 field animation paper.  I photographed it and imported into my computer
I inked up and coloured the artwork in Krita. Blocking off the bottom of the poster where  the show information was going. The director wanted to add that information there himself,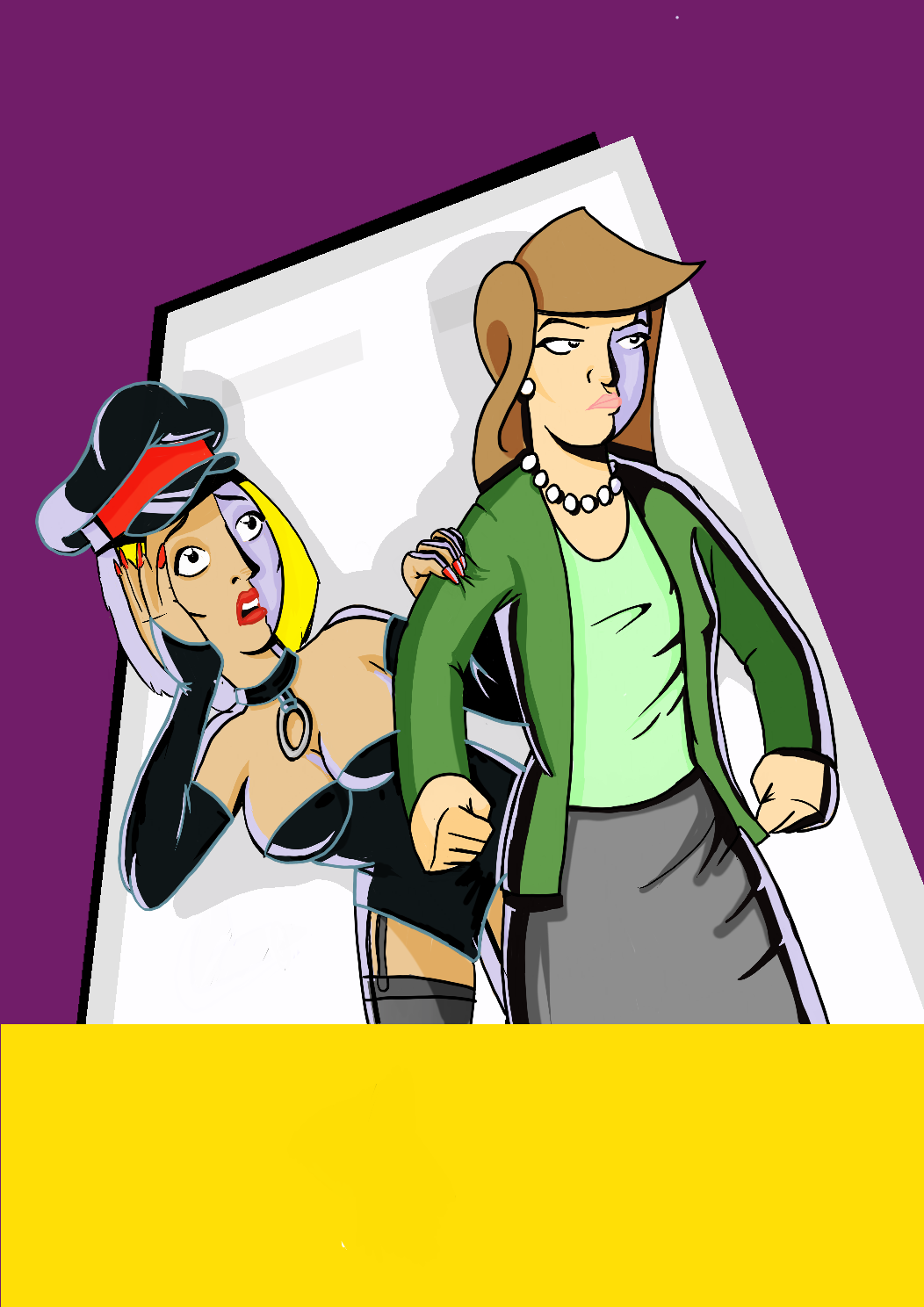 Next up, Typography. I saved a flattened version of the post from Krita and used it as a template to create the curved text for the title of the play. I got a number of fonts I thought would work well for the title and ran them past the Director, We both decided that #3 was the font
 I removed the template and saved off a png of the page before loading it into the layered krita Document and adjusting it position a little.
 Finally I sent the Artwork off to the Director for final approval before he added the show information to the bottom of the poster.
Here's the Final poster:
Finally here's a picture of the Thomson Leng trophy.
I really enjoyed working on the poster. Thinking back it was one of the last things I drew on my laptop, It used to hang and crash krita a lot, but now I upgraded the RAM it might be time to revisit drawing on my laptop. The last couple of productions for Waterbeach Community players, I have used photo montages for poster designs, hopefully the next one I can draw again!